FASTASeq 300 High-throughput DNA Sequencing Platform
FASTASeq 300 is a desktop sequencer that focuses on targeted sequencing and whole-genome low-depth sequencing. Its innovative breakthroughs in sequencing chemistry, high-density flowcell, fluid design and base identification algorithms bring users more flexibility, more consistent data quality and faster delivery of high-quality data.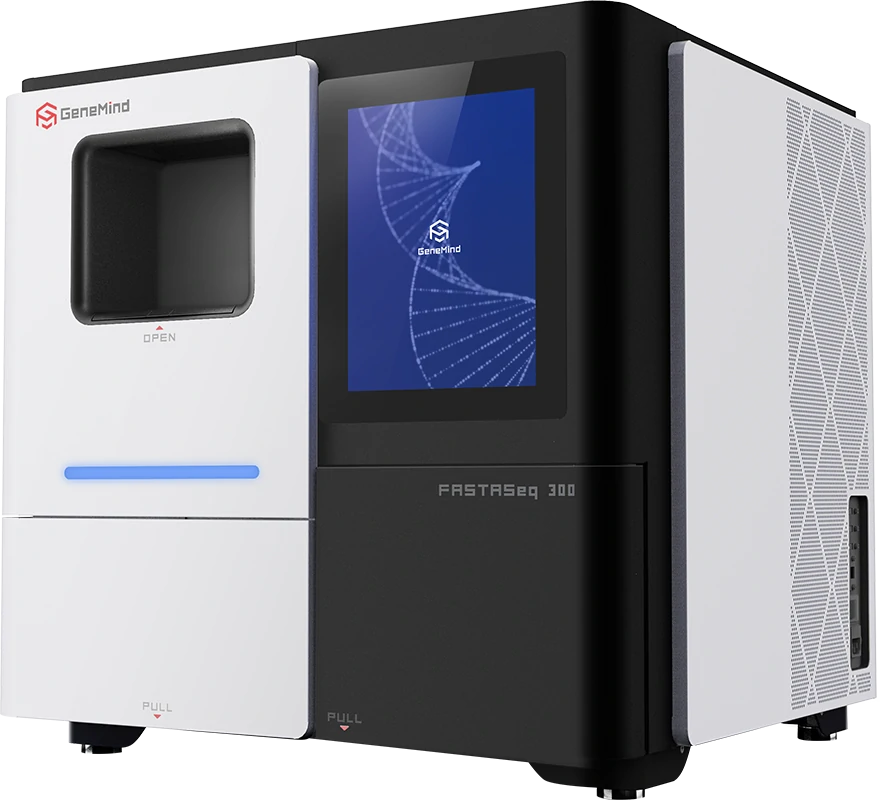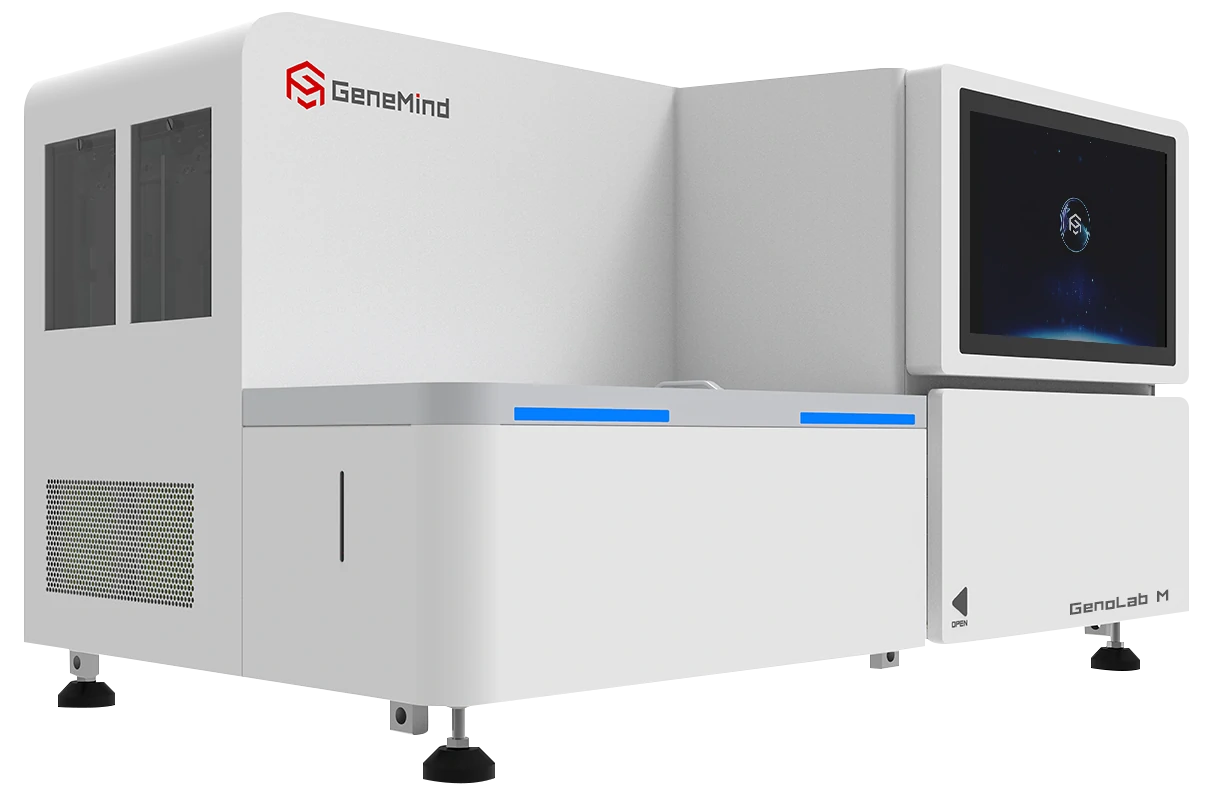 GenoLab M High-throughput DNA Sequencing Platform
The high-throughput sequencing system GenoLab M adopts the surface restricted fluorescence sequencing technique (SURFseq) based on surface amplification to identify the optical signals of bases. Its sequencing-by-synthesis approach delivers speed, flexibility, high accuracy, and low-cost.
MrLH-96 automated workstation is designed for the efficient automation of high-throughput sequencing library construction and laboratory liquid processing procedure. The specially designed consumable stacking system is able to guarantee full automation with no manpower on site. The Inheco temperature-controlled oscillation accessories imported from Germany not only ensure the stability of the oscillation but also have the accuracy of temperature control within the range of 4~70°C, which perfectly matches the NGS hybridization capture process. The script design system can be used to explore multiple applications and customize the workflow design.